Comments, Questions:
Email :






Today: 2023 / 12 / 11

_____
popular module
offline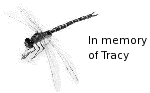 June 22, 1970 -
July 18, 2004




Post Topics
Topics: types and numbers


Posts and Ramblings (527 total posts) (325 total comments - 47 with moderated scores)



Posted By Mike on Sun-28-feb-2010 || Title: What to do? || (2 ) comments
You may have noticed that I have not posted on this site since Nov 28, 2009. I am debating on what to do with the site. Facebook, has become the norm with keeping everyone up to date with what is going on. I have years of blogging on this site and I plan on at a min archiving it on this site. possibly on another site. That leave me asking what do I want to do with this site. If you have any ideas email me.
.
Posts by year


2000
2001
2002
2003
2004
2005
2006
2007
2008
2009
2010
2011
2012
2013
2014
2015
2016
2017