Mr. Mike Gibson's web corner
My large repository of data. You need to login to see some data.
All data on this site is provided at no charge.

Michael Gibson's
Personal Web site

Email :




Please login:
Today: 2014 / 10 / 31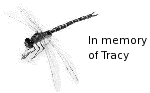 Send images to:




Social Bookmark this page.



My overwhelming attempt to catalog and analyze my roughly 8,000 baseball cards and maybe a couple hundred or so comics.

The process is slow, but I hope to get there. I have baseball card related items cataloged so far.
Additionally, I have comics cataloged so far.



Mr. Gibson's baseball card database



Search Mr. Gibson's comic database or view listing as a CSV file.


My attempt to keep track of my family history


Mr. Gibson's genalogy database
People: 4119
Relationships: 3211
Photos: 112
Document Sources: 81
Burial/Death Markers: 23
Marriages: 65




If you need an account, have forgotten your password, have any additional information,
see any errors, or have any questions; please e-mail me at


Trusted parties may request a raw copy of the information in the database tables.



My Cisco server and network device script and configuration repository.



Note: Soon I'm going to start posting my source code project on this site again.



A positive attitude may not solve all your problems, but it will annoy enough people to make it worth the effort.~Herm Albright

All quotes



About me




(c) 2000-2014 by Michael Gibson.
All graphics, code (php, html, css, javascript, ect.), content (unless source states other), and posts by Michael Gibson.
Graphics, content and code created with GIMP, gedit, notepad and usually vim. This page uses CSS that works on *ALL* browsers that are CSS compliant.
Information provided is 'as is'. The information provided on this site is in a constant state of flux. There are most likely many errors.
Baseball cards, Genealogy, Geneology, Geni, familytree, family tree, GED, Gibson, Whiteside, Cash, Belt