|| Navigate: | | || Bookmark site: |
|| Comments: | || Share this post: |

Post: Baseball cards with two photos
The Fine Print: The following comments are owned by whoever posted them.
Sun-01-Nov-2015 Posted by Mike

I love dual photo baseball Cards. Most of the two photo sets anyway. Unfortunately, not all cards in this small category are of the same quality. In fact, designs could vary greatly in a small period of time.

Here is my ranking of the top 12 duel photo baseball cards:

#1 Topps 1956
1956 was Topps first spectacular card set. In my opinion, the first perfected 2 photo based card. Each card had a large foreground portrait and a background action shot.



#2 Topps 1989 Big
Topps 1989 "Big" cards are the reincarnation of Topps 1956 cards without the softness or awesome actions scenes. None the less, this is a very attractive set.



#3 Topps 1955
The colors in this set can be described as very attractive and vibrate. The quality of this set is due to the competition from Bowman card company.



#4 Fleer Flair 1997



#5 Topps 1954
This is the first dual photo set card series by Topps.



#6 Fleer Flair 1995
Fleer knows what upper class cards look like.



#7 Topps 1984
Topps 1984 cards are my favorite card sets of the 80s
.


#8 Topps 1983



#9 Topps 1963
This is card style that the Topps 1983 cards were modeled off of and improved from.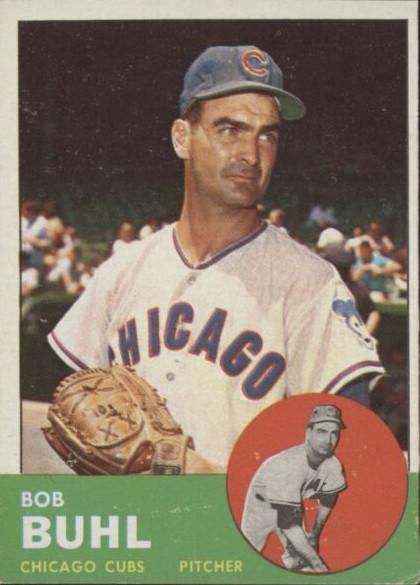 #10 Topps 2003



#11 Topps 1990 "Big" set.
For all that Topps did right for the 1989 Topps Big cards, they lost their way with 1990. I'm not surprised this was the second and last "Big" year.



#12 Topps 1961
I admit Topps 1961 is not the worst set ever made, but it is on the bottom of this list.


Comments:
There are (0 ) comments from Post Baseball cards with two photos Threshold: Score 1 or higher.