Please login:
Today: 2019 / 07 / 20




Format info

Send images to: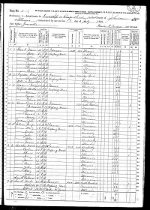 An account (login) is needed to see publicly locked data.



Mr. Gibson's genalogy database stats
Genealogical records: 18952



Detailed search of people in database.


Search all 'Source' files:


Please e-mail me:
- If you need an account
- have forgotten your password
- have any additional information,
- see any errors,
- or have any questions;
Please e-mail me at


Trusted parties may request a raw copy of the information in the database tables.





People:


Add person to MDB



News:
- Read Updates

GEDXchange TM
- Software






Other links:

---

Personal baseball card collection


:|::|:Cisco SQL