Display last 12| 24 | 36 | 48 posts || Show RSS

feed [8 most recent] ||



Posted By Mike on Wed-23-Dec-2015 || Title: 2016 || (0) comments
I'm not as super optimistic as many people about 2016 and the Cubs. I do believe the Cubs will have a winning year in 2016. I believe that acquiring Heyward is a very positive aspect for the Cubs. In fact, I'm a big fan of his defense and office. So yes, I am very excited about the Cubs acquiring him. I believe there is a lot more greatness to come from him. I think it speaks loads in his faith in the team also by choosing the Cubs for less money because he believes he has the best chance of winning a World Series with the Cubs.
I know that the management and owners are working hard on improving pitching, I'm not convinced the changes so far will make a big difference. Will Jake Arrieta have another outstanding year? Also, I'm not so excited about John Lackey. We saw the best of him early on in 2015 and the Cardinals know that he has already peaked. The Cubs will get Lackey on his way down. Hopefully he can give the Cubs some good innings. Although each year Anthony Rizzo improves, I would like to see a more consistent Rizzo.



Posted By Mike on Mon-14-Dec-2015 || Title: Beer tial #4 of 100 || (0) comments
I love many amber beers, so I decided to try a new one for #4 of 100. Found this one on an end cap at a local grocery store.


Name: Abita Amber
Brand: Abita
Type: Amber Beer/ Munich style Lager
Rating: Good, not great. Rich taste. For me, taste better cool, than cold, like standard American lagers.



Posted By Mike on Fri-11-Dec-2015 || Title: Windows 2000 theme updated || (0) comments
Just updated the FVWM Windows 2000 theme. Not a huge update, but fixes for modern Linux. Here are the changes:
- Now accepts StartFunction and InitFunction for startup.
- Replaces the Mozilla link and adds a FireFox link to the menu system.
- Added a GIMP link to the menu system.
The general look and feel remains the same.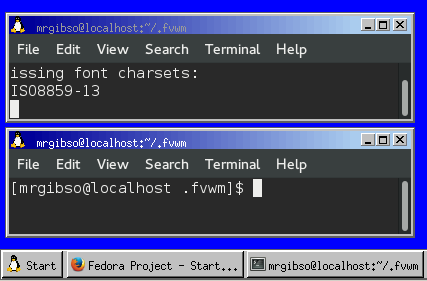 Posted By Mike on Sun-06-Dec-2015 || Title: Arcade Marquees || (0) comments
Posting more of my arcade marquees




Posted By Mike on Fri-04-Dec-2015 || Title: Ron Santo collection || (0) comments
Just felt like sharing my very small Ron Santo collection of just 11 items:
http://mrgibson.com/baseball7.php?name=Ron%20Santo
Ron is a Hall of Fame Cubs star that had 2254 hits, 342 home runs, 1331 RBIs, 9 time All-Star, and 5 time Golden Glove. This is my 1973 Topps Ron Santo card:




Posted By Mike on Sun-29-Nov-2015 || Title: Mortal Combat || (0) comments
Photo of my two original Mortal Combat arcade marqueues.


Posted By Mike on Sat-28-Nov-2015 || Title: beer #3 || (0) comments
Sammy Adams on a Sat night.


Name: Samuel Adams - Boston Lager
Brand: Samuel Adams
Type: Lager
Rating: Meh. Not a fan of this beer. Just a bit too bitter for me. No "hooking" after-taste. I know many disagree with my taste on this one. :)
Update:
I did an experiment today with Samuel Adam's Boston Lager. I drank half of the beer at room temperature and the other half refrigerated. The room temperature lager was sweeter and richer. The cold lager was sharp and bitter. Most people I know drink Samuel Adam's cold, but this is not the first beer I have tried that tasted better to me 'warm'.

Posted By Mike on Fri-27-Nov-2015 || Title: beer #2 || (0) comments
For my second beer, I grabed a beer that I have only seen/noticed at one store in town (sold exclusively at Hy-Vee stores).


Name: Baraboo Woodpecker Wheat Ale
Brand: Baraboo
Type: Spring Wheat Ale
Rating: One thumb up for taste. Another thumb up for the name. I would buy again :)

Posted By Mike on Wed-25-Nov-2015 || Title: beer #1 || (0) comments
I'm going to try something new. 100 different beers by the end of Next November. This is something I have always wanted to do. So I have purchased some beers I have never tried. First, one to try is Twisted Pretzel.


Name: Twisted Pretzel Wheat
Brand: Shock Top
Type: Belgian style Wheat Ale
Rating: Two thumbs up! Unusual, but loved the taste. To bad it is a limited brew.

Posted By Mike on Sun-01-Nov-2015 || Title: Baseball cards with two photos || (0) comments
I love dual photo baseball Cards. Most of the two photo sets anyway. Unfortunately, not all cards in this small category are of the same quality. In fact, designs could vary greatly in a small period of time.

Here is my ranking of the top 12 duel photo baseball cards:

#1 Topps 1956
1956 was Topps first spectacular card set. In my opinion, the first perfected 2 photo based card. Each card had a large foreground portrait and a background action shot.



#2 Topps 1989 Big
Topps 1989 "Big" cards are the reincarnation of Topps 1956 cards without the softness or awesome actions scenes. None the less, this is a very attractive set.



#3 Topps 1955
The colors in this set can be described as very attractive and vibrate. The quality of this set is due to the competition from Bowman card company.



#4 Fleer Flair 1997



#5 Topps 1954
This is the first dual photo set card series by Topps.



#6 Fleer Flair 1995
Fleer knows what upper class cards look like.



#7 Topps 1984
Topps 1984 cards are my favorite card sets of the 80s
.


#8 Topps 1983



#9 Topps 1963
This is card style that the Topps 1983 cards were modeled off of and improved from.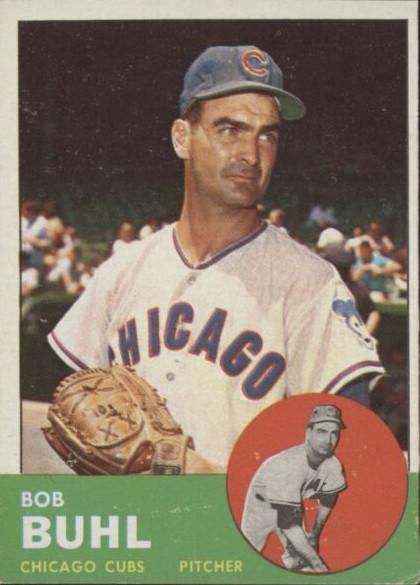 #10 Topps 2003



#11 Topps 1990 "Big" set.
For all that Topps did right for the 1989 Topps Big cards, they lost their way with 1990. I'm not surprised this was the second and last "Big" year.



#12 Topps 1961
I admit Topps 1961 is not the worst set ever made, but it is on the bottom of this list.


Posted By Mike on Sat-24-Oct-2015 || Title: Site changes || (0) comments
I'm just posting a quick note. You may have noticed many changes on this web site. I'm in a coding fenzy agian trying to make the site a better experiance. If you have or see any problems please let me know. This will probably go on for another week or so.
So far in the last week, I have updated:
- The blog and posting system again.
- The code for the RSS.
- Improvements for the baseball card database interfaces.
- Adding a trial video database.

What I would like to do this fall:
- Add a search for the Blog
- Make the Web and RSS portion compatible with Apple products.

Posted By Mike on Thu-22-Oct-2015 || Title: Kyle, 2015 Update, and 2016 || (1 ) comments
Ok. I'm a little upset with Topss. OK. This is a little bit of a rant. I have patiently been waiting on the Topps 2015 update. Why? For three players; Kyle Schwarber, Addision Russell, and Kris Bryant. I wanted to have a chance to complete my Cubs set for this year.
http://mrgibson.com/baseball2.php?year=2015&team=Cubs&page=75

Despite Bryant breaking multiple Cubs batting records, Kyle is the better bat of the three rookies. Everyone knows that Kyle made his debut in June of 2015 (in a big way), yet Topps left him out. "So what", you might say. Wells, normally May and June rookie debuts will make the Update set. Even for mediocre rookies. I'm not the only person miffed by this, tons of comments all over the internet about this. I have yet to hear from Topps why they chose not to include Kyle. Some have suggested that leaving out Schwarber, Sano and Severino was to give the 2016 Series 1 cards a major boost.

On the subject of Topps 2016 cards.




This sets looks to be one of the better designs in many years. I will probably purchase these cards not only because of the design, but for the Cubs in this set :/ Then no more new cards.... unless Topps can change my mind again. :)
#Cubs #Baseball #Topps

Posted By Mike on Tue-09-Oct-2015 || Title: Lackey vs Lester || (0) comments
Two Boston Red Sox friends who moved on to other teams. Now facing off in game one of the NLDS series.

2015 Regular Season Stats
          W   IP   ERA   SO   WHIP
Lackey   13  218  2.77  175  1.211
Lester   11  205  3.34  207  1.122

Don't have a Cardinal card of Lackey. In Fact, I only own two cards, one each of these two players.
#Cubs #Baseball #Topps #Cardinals