Please login:
Today: 2023 / 12 / 11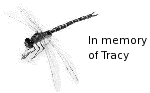 Send images to:




Social Bookmark this page.



Detailed search of people in database - some data may require Login.



Simple search of people in database - does not require Login.


The database is growing! Current numbers are





The last 25 people added to database:


Random person of the day:
View 000020

Mark Lee Lavine Fowler



If you need an account, have forgotten your password, have any additional information,
see any errors, or have any questions; please e-mail me at


Trusted parties may request a raw copy of the information in the database tables.



(c) 2000-2015 by Michael Gibson.