GEDXchange is a collection of free genealogy tools to work with GEDCOM 5.5 and GSF 2.0 files. This software allows export of data to GEDXchange XML and HTML files. GEDXchange runs on Linux, Windows 95 through Windows 10, and OSX operating systems. Written in C, these tool are a set of fast binaries (not scripts) of both graphical interface and command line interface applications to meet most genealogy viewing and recording needs.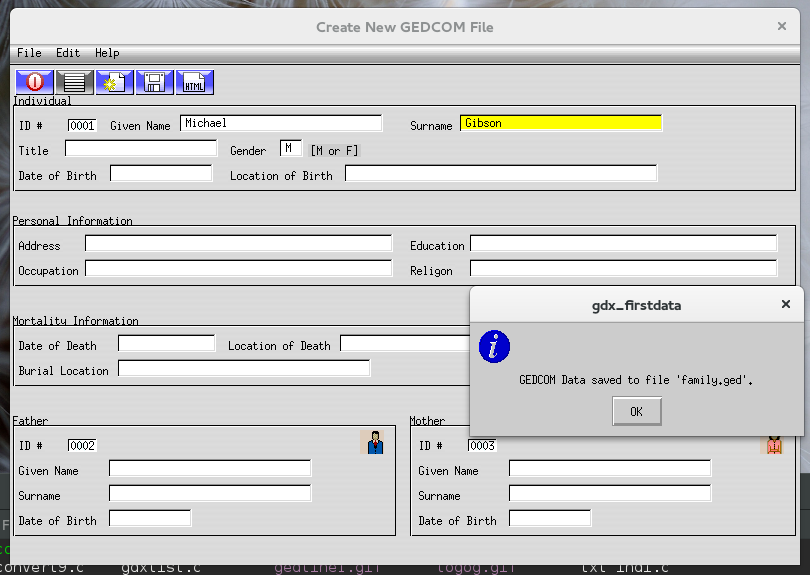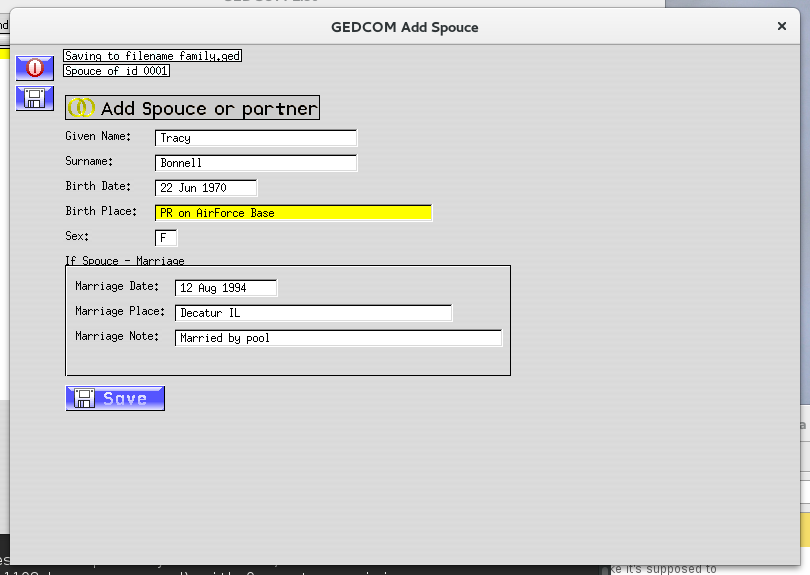 These genealogy tools allow you to:

- Create and edit Genealogical data.

- Create web pages.

- View contents of genealogical data by individual person, pedigree trees, family diagrams, and more.

- Convert data between formats.

- Validate data.

The Linux and OSX graphical application interface are dependent on X11 lib and Xpm lib. These graphical tools are only known to compile easily with Linux and Mac OSX. With some extra tools and libraries, I have successfully ported the graphical applications to Windows.

All applications binaries and source are free and released under the General Public License.

Please note:

Some *sub* applications are VERY experimental. If you use this software, please backup your data before hand. The files these applications create have been shown to work with all major Linux and Windows genealogy software. So far I have used these tools to add and display data with very little problems, but this software is "AS IS". There is no guarantee or warranty on this software and I am NOT responsible if it eats data. The software is still in Beta. Back up your data just in case.
So once again. This is free, open source software. GEDXchange GEDCOM Tools comes WITHOUT ANY WARRANTY; without even the implied warranty of MERCHANTABILITY or FITNESS FOR A PARTICULAR PURPOSE. You download and use it entirely at your own risk.


Latest Source Download:

GEDXchange 0.8.9B


Bug Tracking

Found a bug in the application?
email at: