Welcome to my Cubs baseball card and memorabilia room. This page`s goal is to become a detailed catalog of items in the room. I have roughly 25 thousand baseball cards in my collection. Out of the ~25,000 cards, a little over 1,700 of them are Cubs baseball cards. These cards are displayed in my Cubs baseball card 'man cave', among many other Cubs merchandise, photos, newspapers, and more. I have 97 Chicago Cubs Team sets and a few White Sox Team sets on display between 1958 and 2018 (60 years). I have a significant number of White Sox, Cardinals, and Red Sox cards also.



Hide general photos of room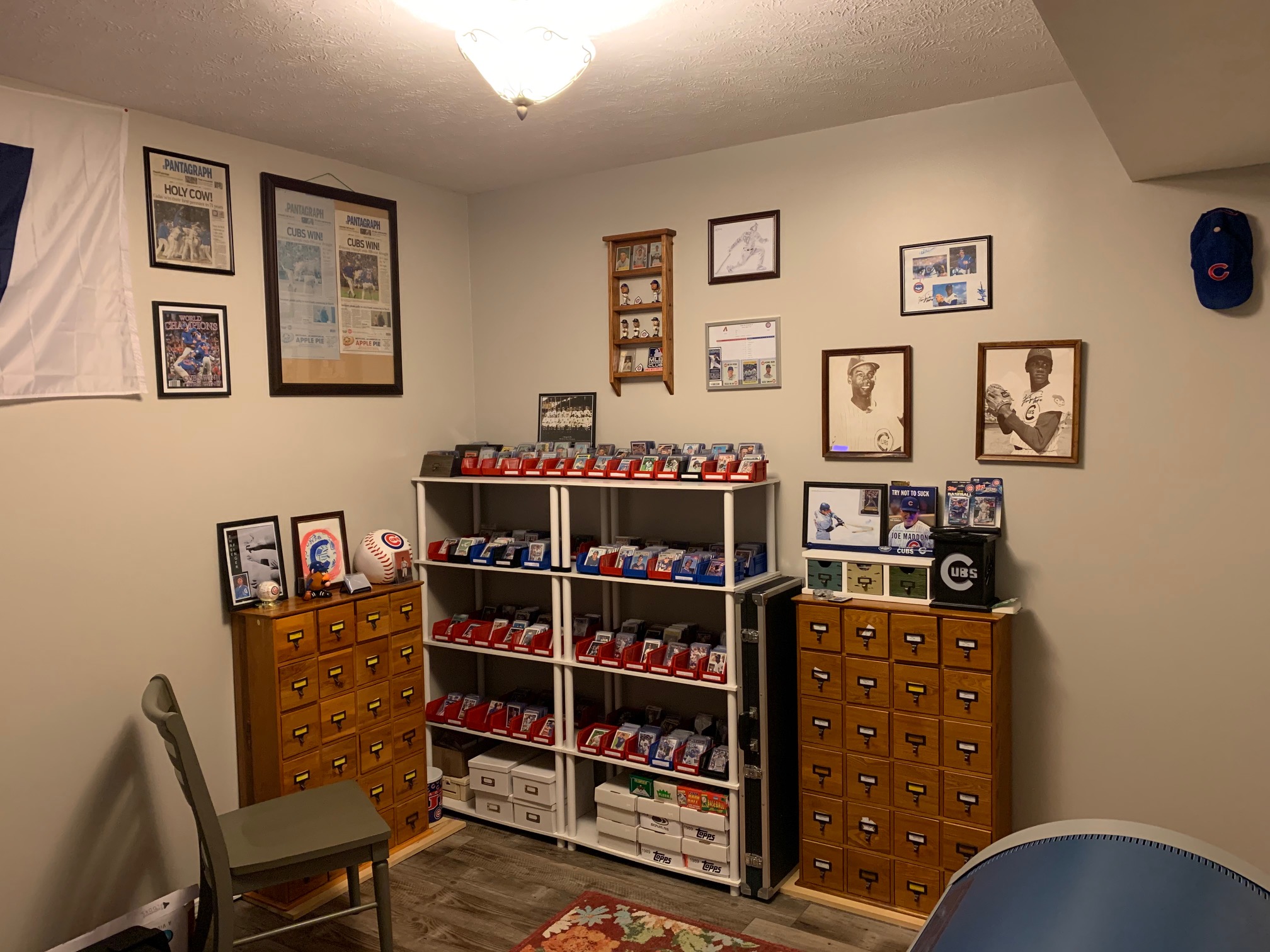 South West corner of room where all the baseball cards are kept.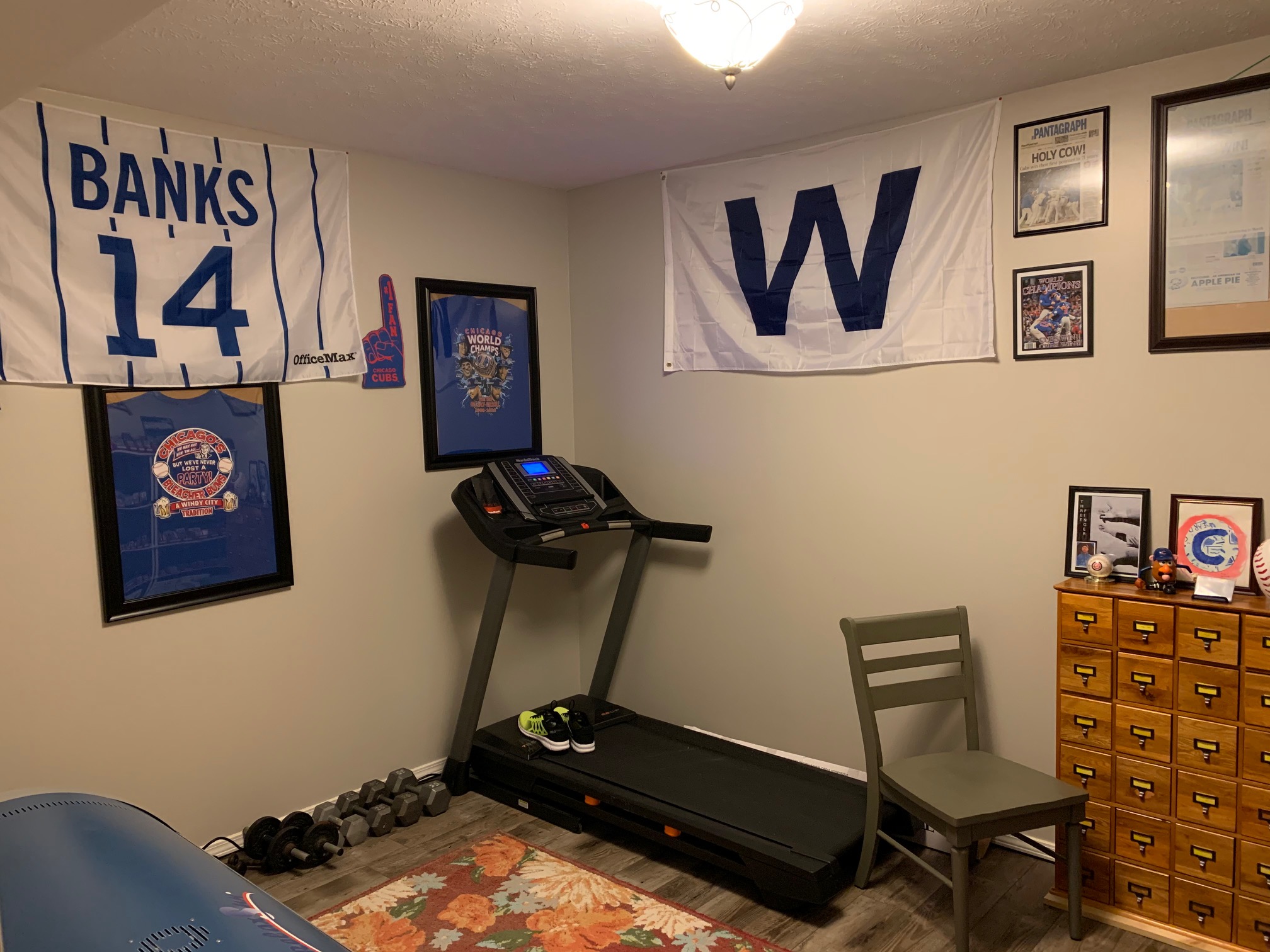 The Cubs room doubles as a workout room.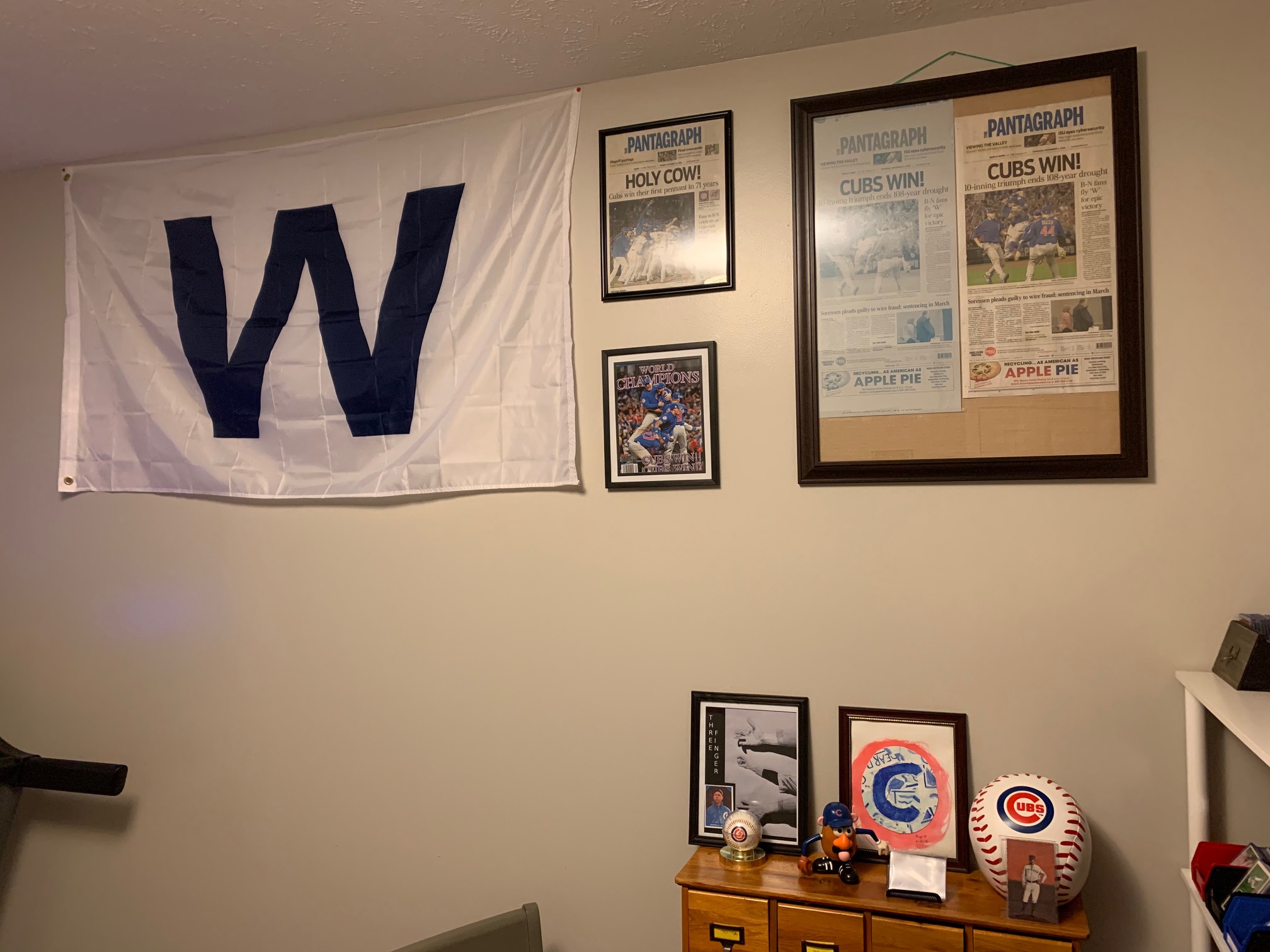 Left: Chicago Cubs win flag from 2016
Center: Pantagraph newspaper cover when Cubs won the National League in 2016.
2016 World Series Chicago Tribune cover photo from their sub Chicago Sports magazine.
Right: Pantagraph newspaper metal print plate and the actual corresponding newspaper when Cubs won the World Series in 2016.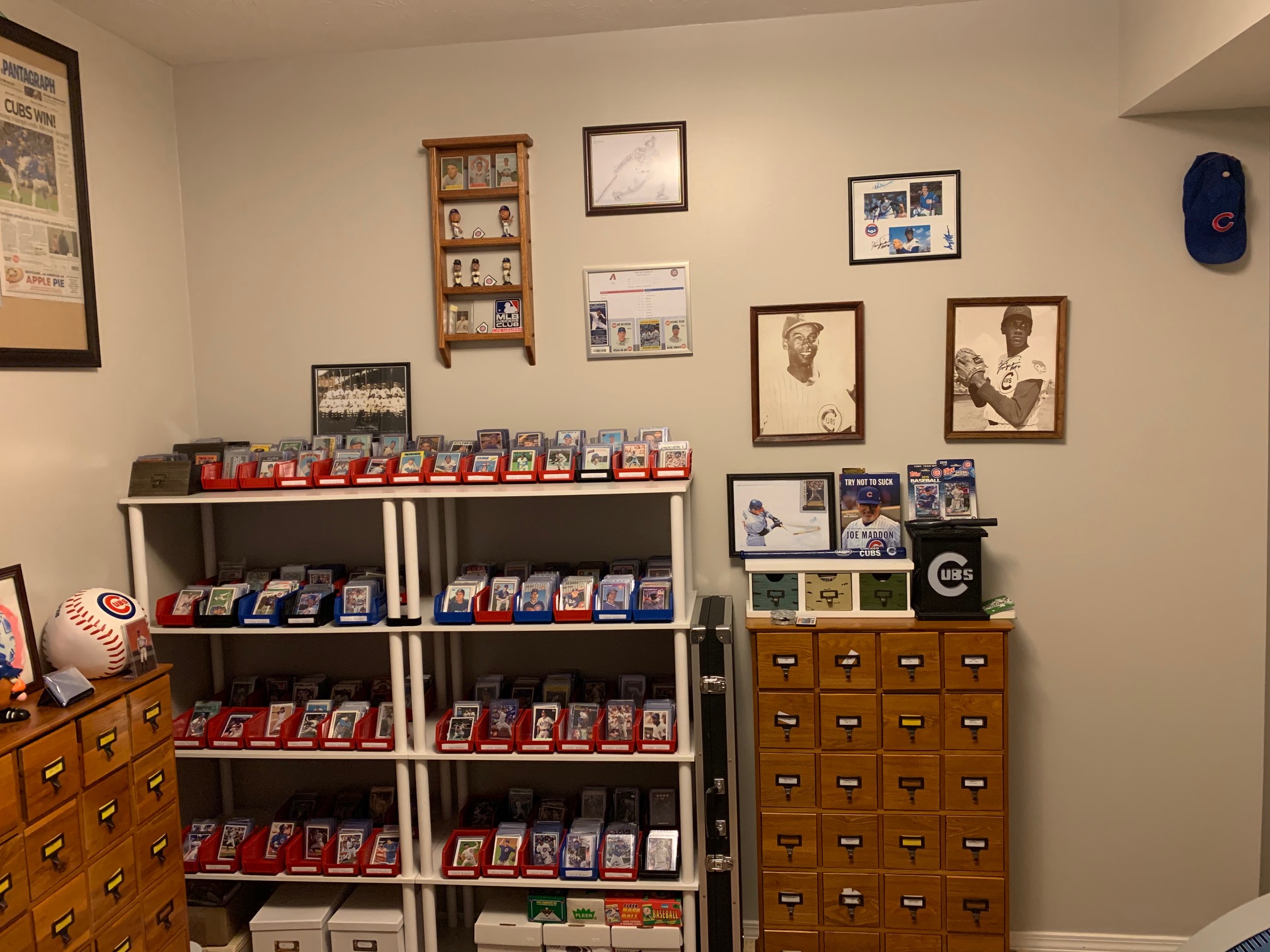 West Wall with team cards and file cabinets full of baseball cards from 1960-2020.


Four shelfs of Cubs baseball card team sets from 1958 - 2018
Brands consisting Topps, Fleer, Donruss, and Upper Deck.
- Top Shelf: 25 Cubs team sets
- 2nd Shelf: 24 team sets
- - 3 White Sox
- - 21 Cubs


A framed signed photo of Fergie Jenkins (HoF)


signed by Turk Wendell, Lee Smith (HoF), Bill Buckner (AS), Fergie Jenkins (HoF), Guy Hoffman


A favorite Cubs game I went to in 2017 at Wrigley.




North Wall - Wall of greats (still a work in progress)
Gabby Hartnett, Stan Hack and Billy Herman, Hack Wilson, Rich Harden

Cubs buttons on East Wall


The greatest Cubs team ever:
Hall of Famers: manager / first baseman Frank Chance, second baseman Johnny Evers, shortstop Joe Tinker, and pitcher Mordecai Brown.

Three favorite Cubs cards I have from the 1954 Bowman set